Luckytime wrote:
An area-denying ability works just fine on its own, it controls the area it literally occupies...
You've got the right idea about how to use such an ability but you're misguided on the perspective of the defending party. A good map should give you 2 or 3 directions to move at any given time, so if one path gets blocked, you can take a different route.
It is then up to the pursuing team to work together to corner you.
This is how engaging teamwork comes about, it doesn't spring out of waiting by a choke point and then unloading all your damage once someone falls into a trap. We want to avoid that kind of mindless gameplay.
All maps offer at least two methods for switching lanes. If we use Ribbit as the example, you can use the central channel, the separate side paths through the jungle, or go all the way around behind the turret line—the long way.
At any rate, you're agreeing with that I say. Engaging teamwork does indeed come about from something more dynamic than "wait at the chokepoint and kill the first thing that comes through it", which is why removing the biggest offender's ability to do that is more sensible than redesigning the map for every single 'Naut—including those that aren't contributing to the chokepoint issue.
Yes, you could alter the map design to achieve the same effect, but all that will happen is the next most-contested chokepoint becomes the camping ground. I know this'll happen because it's literally what happens every single time Dota's map geometry changes to prevent chokepoint abuse—every single time without fail, and it's not just limited to Dota.
Luckytime wrote:
You're assuming the developer's intent, which is intellectually dishonest. Stop doing that.
On the balance of probabilities, can you come up with a better reason for verticality of the designs in a
sidescrolling
MOBA? I can't prove that it was Ronimo's intent, you're right, but it seems so massively likely that I'd be remiss to assume otherwise. Feel free to seek an official clarification from Ronimo.
Do you honestly think that Timerift's height being
just
taller than the average jump height (with respect to hitboxes) was happenstance, especially in maps that are more vertically complex than they are horizontally?
Luckytime wrote:
EVEN if I grant you that, this point is still moot because there are already areas where mobility is more restricted than others. You don't need to make a passageway the diameter of a single naut for it to count as a choke. The word "chokepoint" is a relative term, which is what you don't seem to understand. Some of the "chokepoints" on Ribbit and Aig would be better described as "deathtrap". These are
not
fun and engaging designs.
"EVEN if I grant you that,..." = "You're right, but..."
I never said chokepoints have to be the diameter of a single 'Naut. I never even gave a definition of what a chokepoint is. Indeed, I didn't, at any point, use the word "chokepoint" in my response. This is a strawman so massive it should be an effigy at Burning Man.
I agree with what was said, though. Apart from the "fun and engaging" bit—that's personal preference.
Luckytime wrote:
If I wasn't clear, I'm not arguing against Derpl's rework (not sure how you got that idea). I'm simply pointing out another (more serious imo) problem that isn't being addressed.
I don't know why
you
think that
I
think that
you're
against Derpl's rework. I never mentioned it. He's always had +100% uptime on his snares, even before the change.
Luckytime wrote:
Also, people have jobs/families etc.
out of courtesy, please summarize when you respond to someone.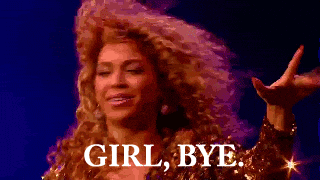 _________________
Say no to SAM wrote:
Give this guy a duck for making such a good job with this thread
Nekomian wrote:
Give this guy a duck lololol
DeezNauts wrote:
Nobody can see it. Maybe instead of asking for ducks, you should put it in your signature.